Introduction to WSSIM Study Program and GSGS Program
Water Supply and Sanitation Infrastructure Management Study Program held an online meeting as one of the method to introduce GSGS Program to Students and Public. Around 50 person participated in the meeting to hear the explanation from Mr. Moch. Chaerul about WSSIM Study Program and from Mr. Ahmad Soleh Setiyawan about GSGS Program. Ms. Wika Maulany also gave testimony as one of the graduates from WSSIM and GSGS Program.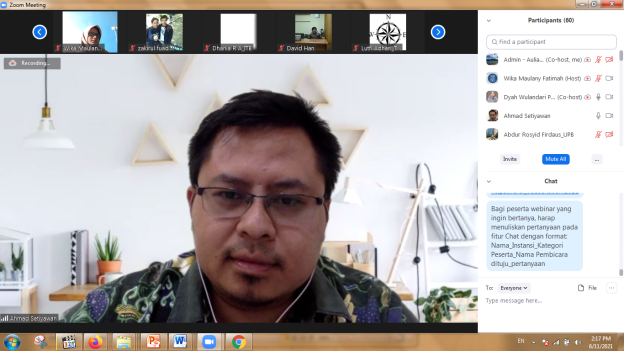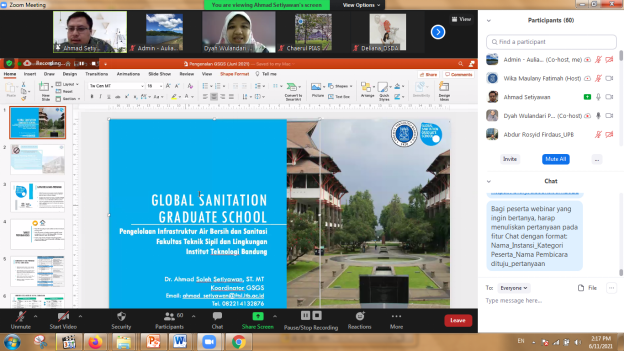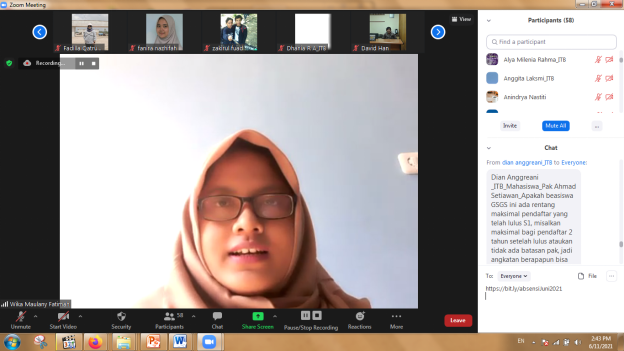 Participants were involved in an interesting discussion and many issues were questioned.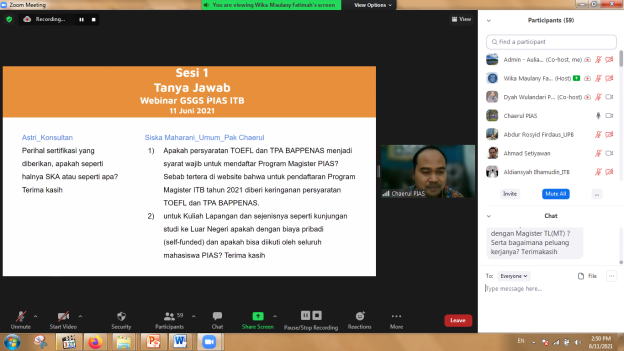 GSGS Team offered a doorprize for selected participants who asked some questions.
At the end of session, Mrs. Dyah Wulandari as moderator asked the participants who are interested in joining WSSIM and GSGS. As a result, 9 participants raised their hands, indicated they are willing to enroll to WSSIM and join GSGS Program.